[ad_1]

Understand Men. Find Love.
So, back in the day, they used to make romantic comedies. They made us laugh, they made us cry, they made us watch them again and again. But occasionally, one of these movies had a valuable lesson to teach. In today's Love U Podcast, I'm going to talk about two romcoms and how a few scenes from them can help you find your husband. Literally.
Podcast: Play in new window | Download
Subscribe: Apple Podcasts | Android | Email | Stitcher | Spotify | Blubrry |
Download the transcript of this podcast
Download my free special report, The 8 Massive Mistakes You're Making in Relationships
Get the man of your dreams fast by applying to enroll in Love U.
Enjoy the Love U Podcast? Please rate it on Apple:
On the desktop, go to the show's

Apple Podcasts page

and click "Listen on Apple"

On your phone, click on More Episodes, then scroll to the bottom to get to Ratings & Reviews. Click on "Write a Review" and share what you enjoy about the podcast!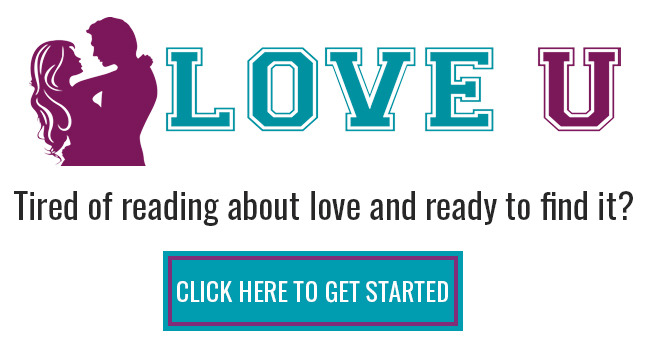 Happy Clients
"Give the guy a chance to prove he might have what you need for a satisfying relationship."

I am a firm believer in dating at least 4 seasons and we are already in our 3rd season of love. We have discussed marriage and will revisit the idea this October.

"Many thanks to, you, Evan. You really know what you're talking about — and you CARE."

The Inner Circle really has been a learning process for which I'm grateful. In the meantime, I am enjoying a type of peace and ease in a relationship that I've never experienced before. That, in itself, is a tremendous gift to me, and worth its weight in gold.

"Thank you Evan for your training. In less than one year, I met my fiancé online!"

I learned so much from Evan's training and FOCUS Coaching… I was passionate about meeting someone who respected me, honored me, and really loved me…just for me. And, I wanted to feel the same about him. I'm thrilled to say that I found that man.
This website uses cookies to improve your experience. Feel free to opt-out in the cookie settings if you wish. ACCEPTCookie settings
Privacy & Cookies Policy
[gravityform id="10″ title="false" description="false"]
<div class='gf_browser_chrome gform_wrapper' id='gform_wrapper_10′ ><form method='post' enctype='multipart/form-data' id='gform_10′ action='/blog/the-love-u-podcast/what-2-romantic-comedies-can-teach-you-about-love'>
<div class='gform_body'><ul id='gform_fields_10′ class='gform_fields top_label form_sublabel_below description_below'><li id='field_10_1′ class='gfield gfield_contains_required field_sublabel_below field_description_below gfield_visibility_visible' ><label class='gfield_label' for='input_10_1′ ><span class='gfield_required'>*</span></label><div class='ginput_container ginput_container_text'><input name='input_1′ id='input_10_1′ type='text' value=" class='medium' placeholder='Enter your first name' aria-required="true" aria-invalid="false" /></div></li><li id='field_10_5′ class='gfield gfield_contains_required field_sublabel_below field_description_below gfield_visibility_visible' ><label class='gfield_label' for='input_10_5′ ><span class='gfield_required'>*</span></label><div class='ginput_container ginput_container_email'>
<input name='input_5′ id='input_10_5′ type='text' value=" class='medium' placeholder='Enter your best email address' aria-required="true" aria-invalid="false" />
</div></li><li id='field_10_3′ class='gfield gform_hidden field_sublabel_below field_description_below gfield_visibility_visible' ><input name='input_3′ id='input_10_3′ type='hidden' class='gform_hidden' aria-invalid="false" value='http://www.bing.com/' /></li><li id='field_10_4′ class='gfield gform_hidden field_sublabel_below field_description_below gfield_visibility_visible' ><input name='input_4′ id='input_10_4′ type='hidden' class='gform_hidden' aria-invalid="false" value='https://www.evanmarckatz.com/blog/the-love-u-podcast/what-2-romantic-comedies-can-teach-you-about-love' /></li><li id='field_10_6′ class='gfield gform_validation_container field_sublabel_below field_description_below gfield_visibility_visible' ><label class='gfield_label' for='input_10_6′ >Comments</label><div class='ginput_container'><input name='input_6′ id='input_10_6′ type='text' value=" /></div><div class='gfield_description' id='gfield_description_10_6′>This field is for validation purposes and should be left unchanged.</div></li>
</ul></div>
<div class='gform_footer top_label'> <input type="submit" id="gform_submit_button_10″ class="gform_button button om-trigger-conversion" value="Get Instant Access" onclick='if(window["gf_submitting_10"])return false; window["gf_submitting_10"]=true; ' onkeypress='if( event.keyCode == 13 ) if(window["gf_submitting_10"])return false; window["gf_submitting_10"]=true; jQuery("#gform_10").trigger("submit",[true]); '>
<input type='hidden' class='gform_hidden' name='is_submit_10′ value='1′ />
<input type='hidden' class='gform_hidden' name='gform_submit' value='10' />
<input type='hidden' class='gform_hidden' name='gform_unique_id' value=" />
<input type='hidden' class='gform_hidden' name='state_10′ value='WyJbXSIsIjM5YjE2ZTFlY2Y0NGVmZTI0NmI1OGU0NWZhMWYzZmI2Il0=' />
<input type='hidden' class='gform_hidden' name='gform_target_page_number_10′ id='gform_target_page_number_10′ value='0′ />
<input type='hidden' class='gform_hidden' name='gform_source_page_number_10′ id='gform_source_page_number_10′ value='1′ />
<input type='hidden' name='gform_field_values' value=" />
</div>
</form>
</div><script type='text/javascript'> jQuery(document).bind('gform_post_render', function(event, formId, currentPage)if(formId == 10) if(typeof Placeholders != 'undefined')
Placeholders.enable();
);jQuery(document).bind('gform_post_conditional_logic', function(event, formId, fields, isInit) );</script><script type='text/javascript'> jQuery(document).ready(function()jQuery(document).trigger('gform_post_render', [10, 1]) ); </script>
[gravityform id="13″ title="false" description="false"]
<div class='gf_browser_chrome gform_wrapper 8-mistakes-sidebar-form_wrapper' id='gform_wrapper_13′ ><form method='post' enctype='multipart/form-data' id='gform_13′ class='8-mistakes-sidebar-form' action='/blog/the-love-u-podcast/what-2-romantic-comedies-can-teach-you-about-love'>
<div class='gform_body'><ul id='gform_fields_13′ class='gform_fields top_label form_sublabel_below description_below'><li id='field_13_1′ class='gfield gfield_contains_required field_sublabel_below field_description_below hidden_label gfield_visibility_visible' ><label class='gfield_label' for='input_13_1′ ><span class='gfield_required'>*</span></label><div class='ginput_container ginput_container_text'><input name='input_1′ id='input_13_1′ type='text' value=" class='medium' placeholder='Enter your first name' aria-required="true" aria-invalid="false" /></div></li><li id='field_13_5′ class='gfield gfield_contains_required field_sublabel_below field_description_below gfield_visibility_visible' ><label class='gfield_label' for='input_13_5′ ><span class='gfield_required'>*</span></label><div class='ginput_container ginput_container_email'>
<input name='input_5′ id='input_13_5′ type='text' value=" class='medium' placeholder='Enter your best email address' aria-required="true" aria-invalid="false" />
</div></li><li id='field_13_3′ class='gfield gform_hidden field_sublabel_below field_description_below gfield_visibility_visible' ><input name='input_3′ id='input_13_3′ type='hidden' class='gform_hidden' aria-invalid="false" value='http://www.bing.com/' /></li><li id='field_13_4′ class='gfield gform_hidden field_sublabel_below field_description_below gfield_visibility_visible' ><input name='input_4′ id='input_13_4′ type='hidden' class='gform_hidden' aria-invalid="false" value='https://www.evanmarckatz.com/blog/the-love-u-podcast/what-2-romantic-comedies-can-teach-you-about-love' /></li><li id='field_13_6′ class='gfield gform_validation_container field_sublabel_below field_description_below gfield_visibility_visible' ><label class='gfield_label' for='input_13_6′ >Phone</label><div class='ginput_container'><input name='input_6′ id='input_13_6′ type='text' value=" /></div><div class='gfield_description' id='gfield_description_13_6′>This field is for validation purposes and should be left unchanged.</div></li>
</ul></div>
<div class='gform_footer top_label'> <input type="submit" id="gform_submit_button_13″ class="gform_button button om-trigger-conversion" value="Yes! Send me a copy of the 8 Massive Mistakes Report." onclick='if(window["gf_submitting_13"])return false; window["gf_submitting_13"]=true; ' onkeypress='if( event.keyCode == 13 ) if(window["gf_submitting_13"])return false; window["gf_submitting_13"]=true; jQuery("#gform_13").trigger("submit",[true]); '>
<input type='hidden' class='gform_hidden' name='is_submit_13′ value='1′ />
<input type='hidden' class='gform_hidden' name='gform_submit' value='13' />
<input type='hidden' class='gform_hidden' name='gform_unique_id' value=" />
<input type='hidden' class='gform_hidden' name='state_13′ value='WyJbXSIsIjM5YjE2ZTFlY2Y0NGVmZTI0NmI1OGU0NWZhMWYzZmI2Il0=' />
<input type='hidden' class='gform_hidden' name='gform_target_page_number_13′ id='gform_target_page_number_13′ value='0′ />
<input type='hidden' class='gform_hidden' name='gform_source_page_number_13′ id='gform_source_page_number_13′ value='1′ />
<input type='hidden' name='gform_field_values' value=" />
</div>
</form>
</div><script type='text/javascript'> jQuery(document).bind('gform_post_render', function(event, formId, currentPage)if(formId == 13) if(typeof Placeholders != 'undefined')
Placeholders.enable();
);jQuery(document).bind('gform_post_conditional_logic', function(event, formId, fields, isInit) );</script><script type='text/javascript'> jQuery(document).ready(function()jQuery(document).trigger('gform_post_render', [13, 1]) ); </script>
[gravityform id="27″ title="false" description="false" ajax="true"]
<div class='gf_browser_chrome gform_wrapper' id='gform_wrapper_27′ ><div id='gf_27′ class='gform_anchor' tabindex='-1′></div><form method='post' enctype='multipart/form-data' target='gform_ajax_frame_27′ id='gform_27′ action='/blog/the-love-u-podcast/what-2-romantic-comedies-can-teach-you-about-love#gf_27′>
<div class='gform_body'><ul id='gform_fields_27′ class='gform_fields top_label form_sublabel_below description_below'><li id='field_27_1′ class='gfield gfield_html gfield_html_formatted gfield_no_follows_desc field_sublabel_below field_description_below gfield_visibility_visible' ><img class="em-head" src="https://www.evanmarckatz.com/images/em-head.jpg" width="120″ height="120″>
<p align="center">Evan Marc Katz</p></li><li id='field_27_2′ class='gfield gfield_html gfield_html_formatted gfield_no_follows_desc field_sublabel_below field_description_below gfield_visibility_visible' ><center><br><br>
<strong><span style="font-size: 14px">Are you sick of men not making an effort?
<br><br>
Are you tired of texting relationships?
<br><br>
Are you done with "Netflix and chill?"</span></strong><br><br>
<span style="font-size: 12px">Sign up for this free email training and I'll tell you the <strong>8 Massive Mistakes You're Making in Relationships</strong> so you never end up feeling this way again.
</span></center></li><li id='field_27_3′ class='gfield gfield_html gfield_html_formatted gfield_no_follows_desc field_sublabel_below field_description_below gfield_visibility_visible' ><center><img style="margin: 20px 0″ width="131″ height="190″ src="https://www.evanmarckatz.com/images/8-mistakes-cover.png"></center></li><li id='field_27_10′ class='gfield gfield_contains_required field_sublabel_hidden_label field_description_below gfield_visibility_visible' ><label class='gfield_label gfield_label_before_complex' >Name<span class='gfield_required'>*</span></label><div class='ginput_complex ginput_container no_prefix has_first_name no_middle_name no_last_name no_suffix gf_name_has_1 ginput_container_name' id='input_27_10′>
<span id='input_27_10_3_container' class='name_first' >
<input type='text' name='input_10.3′ id='input_27_10_3′ value=" aria-label='First name' aria-required="true" aria-invalid="false" placeholder='First Name'/>
<label for='input_27_10_3′ class='hidden_sub_label screen-reader-text'>First</label>
</span>
</div></li><li id='field_27_9′ class='gfield gfield_contains_required field_sublabel_below field_description_below hidden_label gfield_visibility_visible' ><label class='gfield_label' for='input_27_9′ ><span class='gfield_required'>*</span></label><div class='ginput_container ginput_container_email'>
<input name='input_9′ id='input_27_9′ type='text' value=" class='medium' placeholder='Enter your best email address' aria-required="true" aria-invalid="false" />
</div></li><li id='field_27_5′ class='gfield gform_hidden field_sublabel_below field_description_below gfield_visibility_visible' ><input name='input_5′ id='input_27_5′ type='hidden' class='gform_hidden' aria-invalid="false" value='http://www.bing.com/' /></li><li id='field_27_6′ class='gfield gform_hidden field_sublabel_below field_description_below gfield_visibility_visible' ><input name='input_6′ id='input_27_6′ type='hidden' class='gform_hidden' aria-invalid="false" value='https://www.evanmarckatz.com/blog/the-love-u-podcast/what-2-romantic-comedies-can-teach-you-about-love' /></li><li id='field_27_11′ class='gfield gform_validation_container field_sublabel_below field_description_below gfield_visibility_visible' ><label class='gfield_label' for='input_27_11′ >Comments</label><div class='ginput_container'><input name='input_11′ id='input_27_11′ type='text' value=" /></div><div class='gfield_description' id='gfield_description_27_11′>This field is for validation purposes and should be left unchanged.</div></li>
</ul></div>
<div class='gform_footer top_label'> <input type="submit" id="gform_submit_button_27″ class="gform_button button om-trigger-conversion" value="Sign Up Now" onclick='if(window["gf_submitting_27"])return false; window["gf_submitting_27"]=true; ' onkeypress='if( event.keyCode == 13 ) if(window["gf_submitting_27"])return false; window["gf_submitting_27"]=true; jQuery("#gform_27").trigger("submit",[true]); '> <input type='hidden' name='gform_ajax' value='form_id=27&amp;title=&amp;description=&amp;tabindex=0′ />
<input type='hidden' class='gform_hidden' name='is_submit_27′ value='1′ />
<input type='hidden' class='gform_hidden' name='gform_submit' value='27' />
<input type='hidden' class='gform_hidden' name='gform_unique_id' value=" />
<input type='hidden' class='gform_hidden' name='state_27′ value='WyJbXSIsIjM5YjE2ZTFlY2Y0NGVmZTI0NmI1OGU0NWZhMWYzZmI2Il0=' />
<input type='hidden' class='gform_hidden' name='gform_target_page_number_27′ id='gform_target_page_number_27′ value='0′ />
<input type='hidden' class='gform_hidden' name='gform_source_page_number_27′ id='gform_source_page_number_27′ value='1′ />
<input type='hidden' name='gform_field_values' value=" />
</div>
</form>
</div>
<iframe style='display:none;width:0px;height:0px;' src="https://www.evanmarckatz.com/about:blank" name='gform_ajax_frame_27′ id='gform_ajax_frame_27′ title='This iframe contains the logic required to handle Ajax powered Gravity Forms.'></iframe>
<script type='text/javascript'>jQuery(document).ready(function($){gformInitSpinner( 27, 'https://www.evanmarckatz.com/wp-content/plugins/gravityforms/images/spinner.gif' );jQuery('#gform_ajax_frame_27').on('load',function()var contents = jQuery(this).contents().find('*').html();var is_postback = contents.indexOf('GF_AJAX_POSTBACK') >= 0;if(!is_postback)return;var form_content = jQuery(this).contents().find('#gform_wrapper_27');var is_confirmation = jQuery(this).contents().find('#gform_confirmation_wrapper_27').length > 0;var is_redirect = contents.indexOf('gformRedirect()') >= 0;var is_form = form_content.length > 0 && ! is_redirect && ! is_confirmation;var mt = parseInt(jQuery('html').css('margin-top'), 10) + parseInt(jQuery('body').css('margin-top'), 10) + 100;if(is_form)jQuery('#gform_wrapper_27').html(form_content.html());if(form_content.hasClass('gform_validation_error'))jQuery('#gform_wrapper_27').addClass('gform_validation_error'); else jQuery('#gform_wrapper_27').removeClass('gform_validation_error');setTimeout( function() /* delay the scroll by 50 milliseconds to fix a bug in chrome */ jQuery(document).scrollTop(jQuery('#gform_wrapper_27').offset().top – mt); , 50 );if(window['gformInitDatepicker']) gformInitDatepicker();if(window['gformInitPriceFields']) gformInitPriceFields();var current_page = jQuery('#gform_source_page_number_27').val();gformInitSpinner( 27, 'https://www.evanmarckatz.com/wp-content/plugins/gravityforms/images/spinner.gif' );jQuery(document).trigger('gform_page_loaded', [27, current_page]);window['gf_submitting_27'] = false;else if(!is_redirect)var confirmation_content = jQuery(this).contents().find('.GF_AJAX_POSTBACK').html();if(!confirmation_content)confirmation_content = contents;setTimeout(function()jQuery('#gform_wrapper_27').replaceWith(confirmation_content);jQuery(document).scrollTop(jQuery('#gf_27').offset().top – mt);jQuery(document).trigger('gform_confirmation_loaded', [27]);window['gf_submitting_27'] = false;, 50);elsejQuery('#gform_27').append(contents);if(window['gformRedirect']) gformRedirect();jQuery(document).trigger('gform_post_render', [27, current_page]); ); );</script><script type='text/javascript'> jQuery(document).bind('gform_post_render', function(event, formId, currentPage)if(formId == 27) if(typeof Placeholders != 'undefined')
Placeholders.enable();
);jQuery(document).bind('gform_post_conditional_logic', function(event, formId, fields, isInit) );</script><script type='text/javascript'> jQuery(document).ready(function()jQuery(document).trigger('gform_post_render', [27, 1]) ); </script>


[ad_2]

Source link